Live Matrix Launches a TV Guide for the Scheduled...
I'm really bullish on Nova and Sanjay's new project: When we first looked at the service ahead of its private beta earlier this year, we described it as "the live web's first programming guide" and as far as we can see, it is still the only service of its kind. Why? Because I agree that the Scheduled Web is what makes the Real-Time Web actionable. You can read...
Doesn't get much better than this.
'Nuff said. Matt couldn't be more right. And…trust me, this Fall is going to be fun. Disclosure: Roku is a client.
The Age of Assistants
Norm hits the nail on the head over on RWW: Assistants will leverage the best of the Web, not just to help you with the tasks you already have on your plate, but also to fundamentally extend your ability to get things done. They are digital prostheses that know what the Web can do for you (and who is good at doing what) and bring distributed intelligence to bear at the local level. The vision...
Swingly's Answer Engine Comes Out Of Stealth...
I'm really proud to finally be launching Swingly today — the team is among the most fun with whom I have ever had the pleasure of working. And, these demo videos now are #1 on my all-time list;) Disclosure: Swingly is a client. Swingly Teaser Trailer from Andy Hickl on Vimeo. Swingly: Protecting Against the Zombie Invasion from Andy Hickl on Vimeo.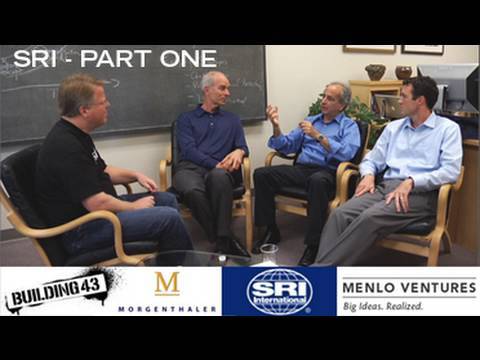 "The Almighty API," Crawling and The Programmable...
This is a great post by Shion from 80legs: I am nonetheless beginning to question the long-term effects of an API-centric worldview, a sort of blind faith in the almighty API, which has at best a difficult relationship with open data and big data concepts. Definitely a worthwhile read. Disclosure: 80legs is a client.
Totem
At Jones-Dilworth we talk a lot about what our (admittedly evolving) concept of the "agency of the future" really means. From some as-yet-unpublished draft copy for our website, which I promise will go live someday: We think that the agency of the future is laser-focused on a specific business opportunity and market segment, one in which it can be truly expert. We think that the...
Quote of the Day
"I realize that some of you may have come in hopes of hearing tips on how to become a professional writer. I say to you, If you really want to hurt your parents, and you don't have the nerve to be a homosexual, the least you can do is go into the arts. But do not use semicolons. They are transvestite hermaphrodites, standing for absolutely nothing. All they do is show you've been to...
Very Thankful
And…exhale. SXSW 2010 has officially come to an end so I wanted to take a moment and reflect on this year's show. It's easier to have a little perspective out here in Yountville, CA where I write this –- good food and wine always seem to do the trick. First and foremost, I am humbled by our clients' achievements. WolframAlpha won the SXSW Web Awards for Technical Achievement and Best of...
How PR Pros Are Using Social Media for Real... →
I really do feel strongly about what I told Christina in this interview: "Right now we are doing a lot of work to mash up social data with business data to get cause and effect. Some products are starting to support this action — but only a few. I think this is the next big wave. You've got to be able to tie causes to effects, and that is the big challenge right now, what all our clients want,...
Stealthy Knowmore Loads Up On Talent To Silence... →
Really excited to start showing knowmore to the world. Human-centric design works — it's not about a tech breakthrough in search of a problem — it's using tech to solve real needs and pain points. I love Julian's take on this — "Do you think that Dean Kamen set out to make a transportation for mall cops?" The Segway is the great example of a...
The Birth of the Virtual Assistant →
Siri's launch is close at hand… In the near future, anyone who lives a connected lifestyle will be able to delegate their everyday tasks to intelligent virtual assistants that will coordinate, execute and simplify users' lives. We will look back on these days and ask ourselves how we ever got by without our trusted assistants, the same way my kids ask in amazement about how we ever...
How Conceptual Metaphors are Stunting Web...
From a guest post last week by Venkatesh Rao: Consider these terms: page, scroll, file, folder, trash can, bookmark, inbox, email, desktop, library, archive and index. They are all part of the document metaphor, a superset of the "desktop" metaphor. Some elements, such as scroll, desktop and library pre-date the printing press, but all are based on some sort of "marks on paper-like material"...
Data and Business -- Mash post, Part Deux →
Here is the second in the series, which ran today. Feedback is very much appreciated if you have the time to give it. The gist: "Our collective data is the byproduct and the artifact of digital life and web living. It is increasingly rich and it is precisely the inner logic according to which we make decisions to buy and sell, act and react. We have, consciously or unconsciously, made...